Deliver information where valuable contacts read your message
Every year, each of your co-workers sends 2.000 emails outside of your company. Take advantage of these important exchanges between your company and qualified contacts.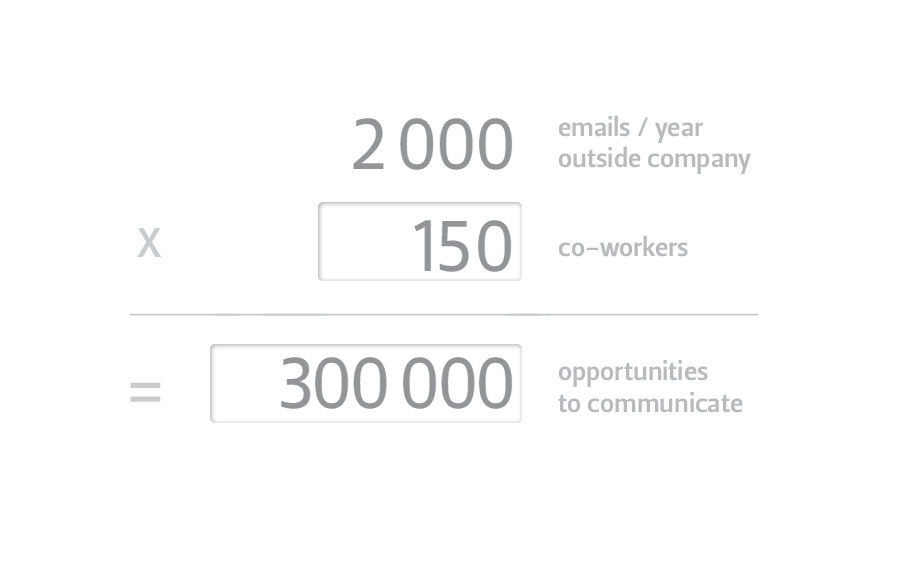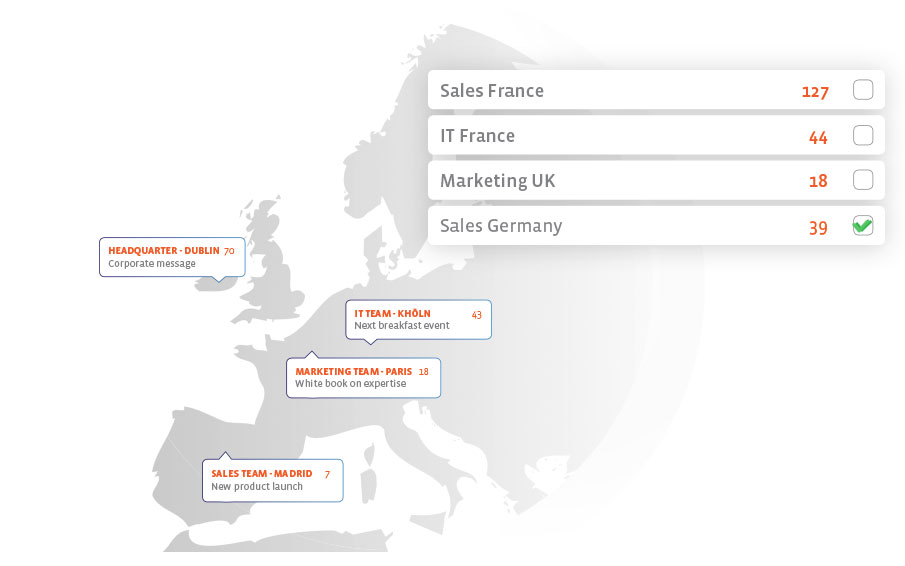 Efficiently adapt your announcements to your target groups
Broadcast different announcement according to: brands, location or job expertise. Benefit from automatic suggestions on co-worker selection when creating a new announcement.
Track the audience
of your announcements
From your dashboard, measure clicks on each announcement. Review email signatures click rate on Google Analytics.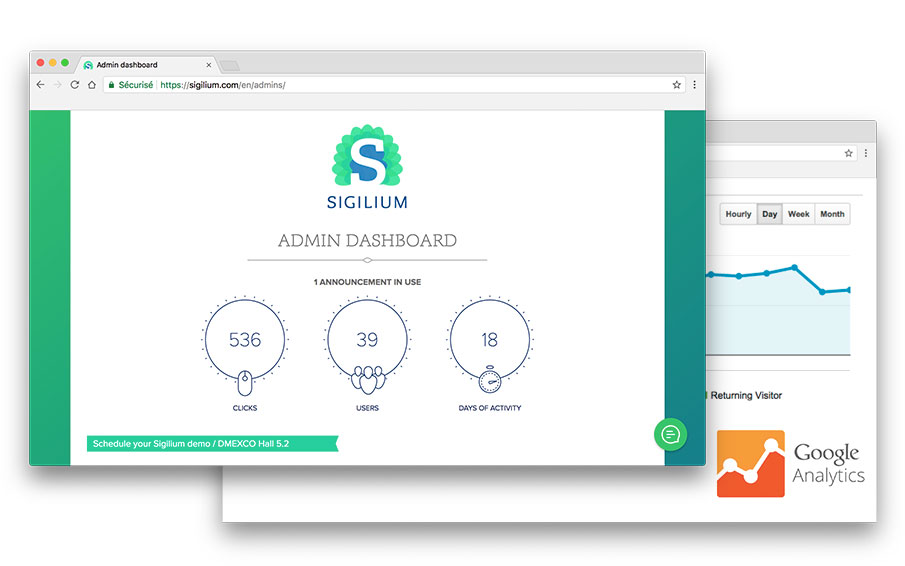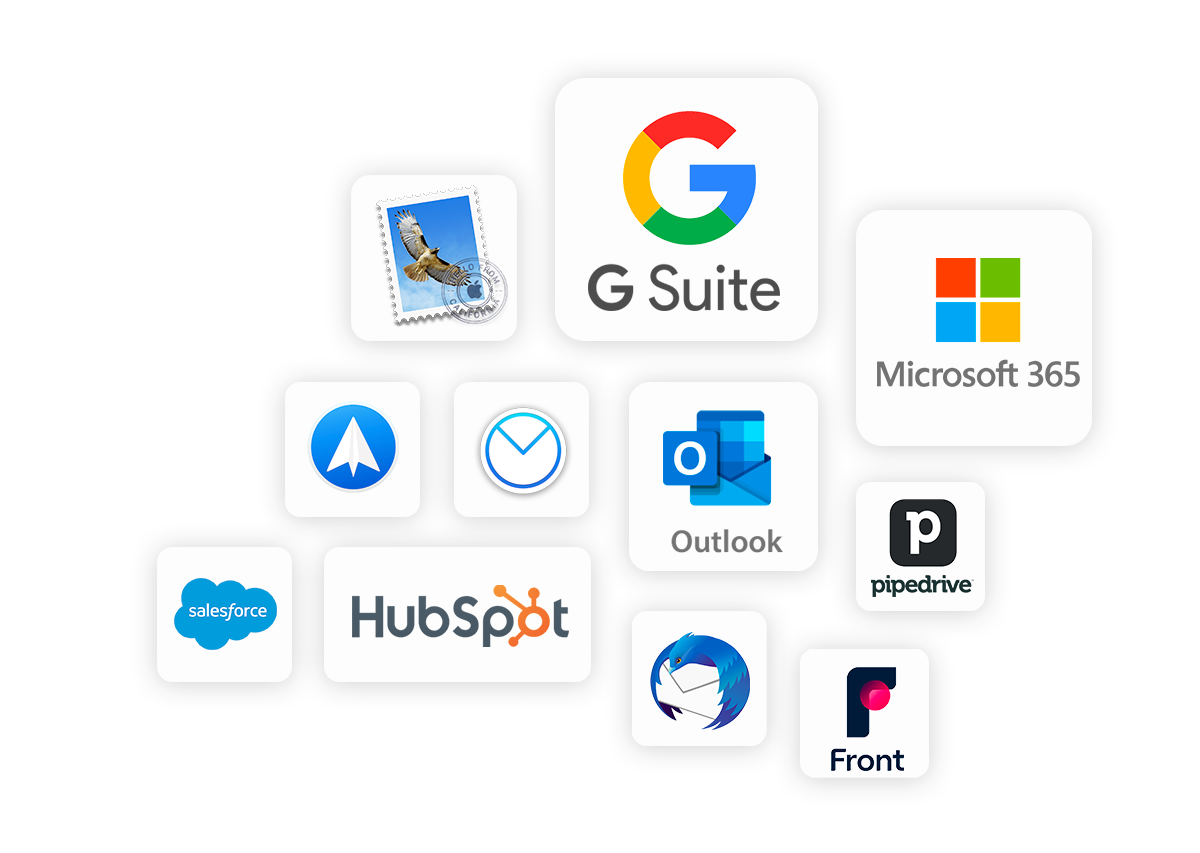 Integration
Messaging service / Benefit from native integration with GSuite, Outlook, Office 365. Have your dynamic email signatures integrated with all professional email clients.
CRM / For sales or support teams, connect Sigilium with your CRM or shared inbox, and send emails using unified email signatures.