How to easily generate qualified leads in the period?
Feedback from the International Marketing Meeting 2020
Emails have never been used as much as today
The annual Rencontres Internationales du Marketing (RIM, International Marketing Meeting) was held on October 1st and 2nd the 6th. Sigilium has been a partner of this event for several years now.
All sales and marketing directors present at the RIM 2020 agreed that it has become increasingly difficult to get their prospects on the phone since March 2020. Remote work and the challenge of balancing work and personal life led to more distance and slowed down or changed sales processes.
In professional exchanges, email confirmed its place as the preferred channel.
How to take advantage of this situation?
How to gain in visibility?
And turn this into a highly efficient channel for acquisition?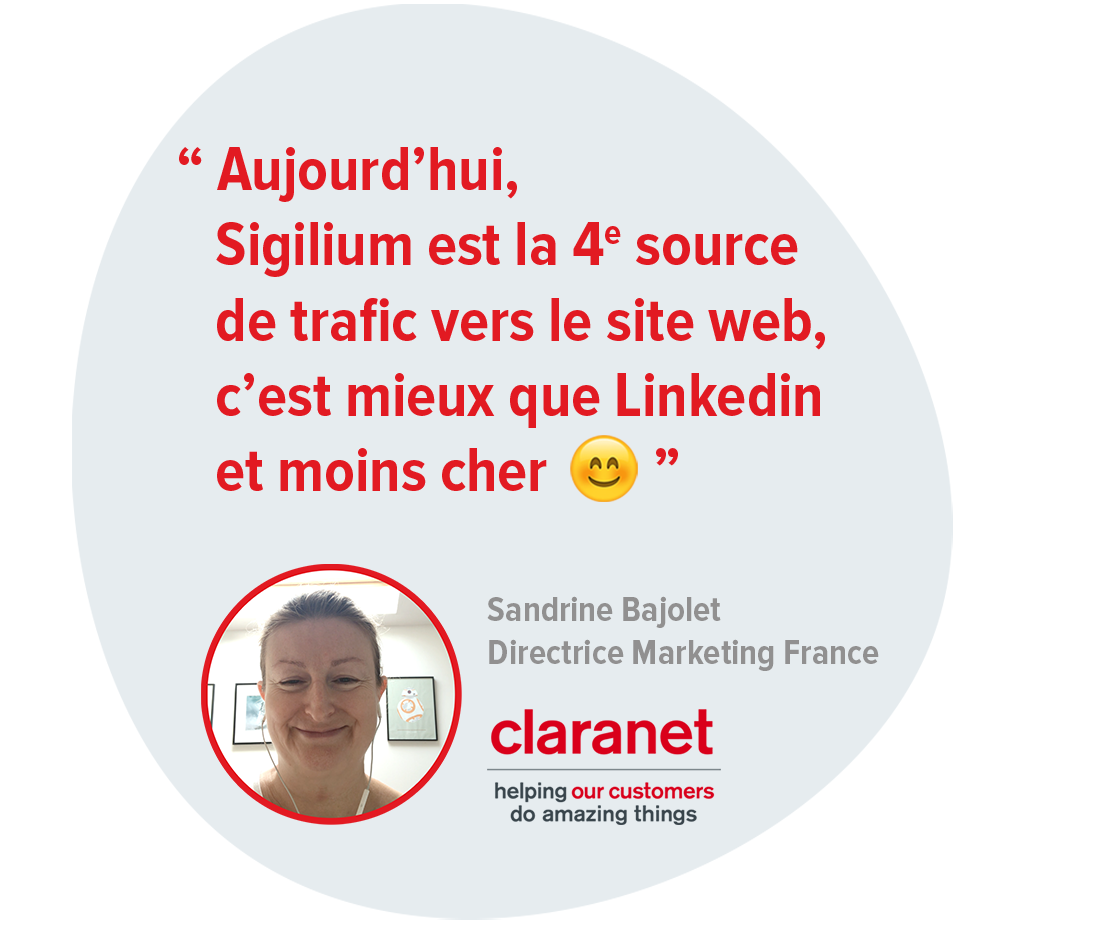 Figures from 2020:
Success story: how Claranet takes advantage
Client story: How Claranet efficiently engaged prospects and clients in the Covid-19 situation
Sandrine Bajolet, Marketing Director of Claranet France, has two major challenges since the occurrence of Covid-19: make Claranet's offers more visible and generate qualified leads.
The demand for targeted technical profiles and decision-makers is increasingly growing in the period. Emails remain the preferred means of delivering content that the contact will read once they are available. Such profiles tend to spend less time on social networks or answering phone calls.
Thanks to the Sigilium email signatures, Claranet keeps deploying and relaying targeted and engaging content:
By relaying contents about offers and online events to new prospects to learn more, through all e-mail contact points: prospecting, follow-ups, email exchanges with their team.
By presenting additional offers to existing client companies with 1 to 1 meetings with Claranet teams.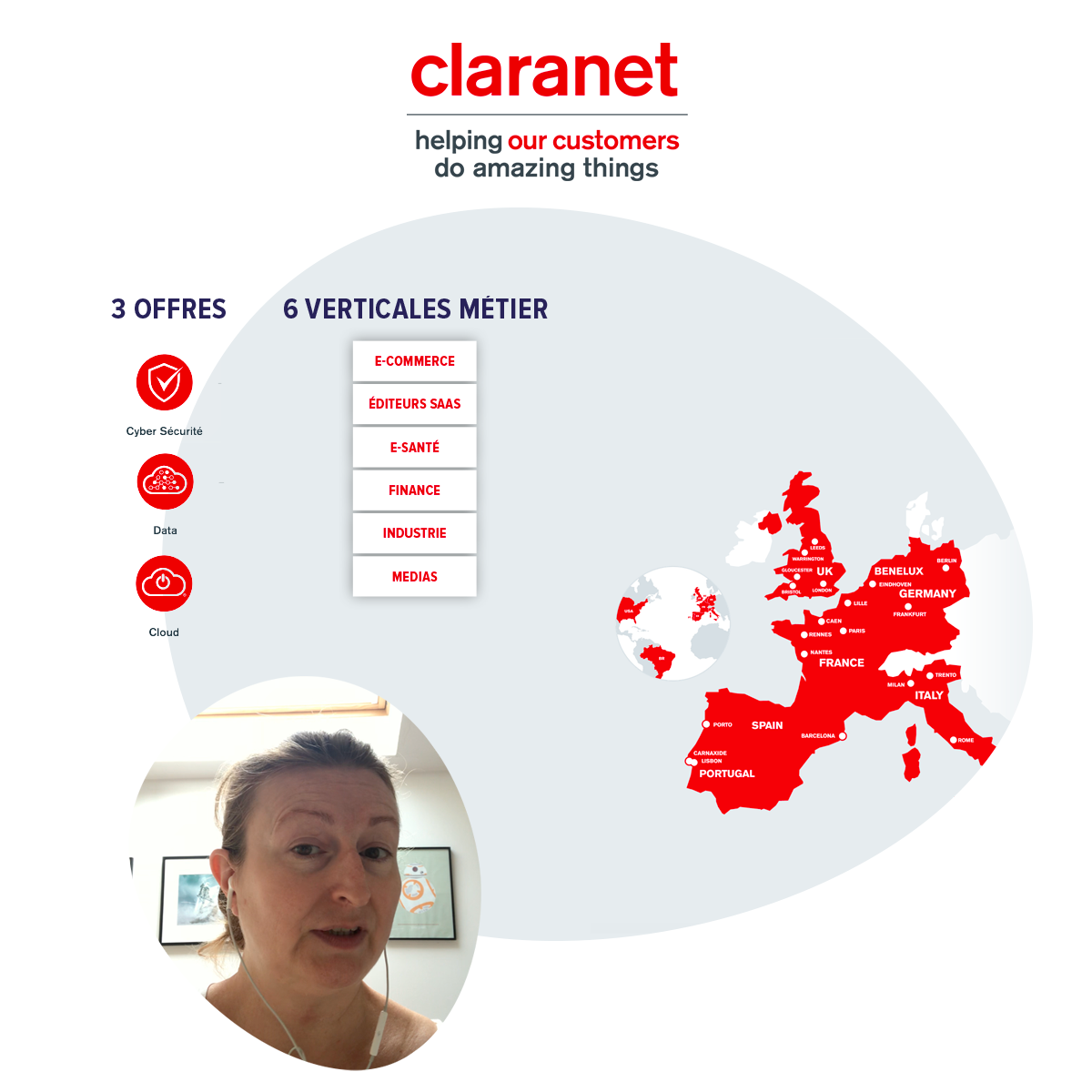 How to leverage this channel?
By segmenting messages and using a tailor-made approach. Not all employees must send the same message. Defining a message by teams and the business verticals addressed by Claranet allows the relayed content to be more relevant.
2. Through planning. Once a webinar series has ended the messages are automatically replaced by other content (articles, blog pages on the subject).
3. Through shared calendars. They allow your contacts to schedule a meeting at their most convenient time.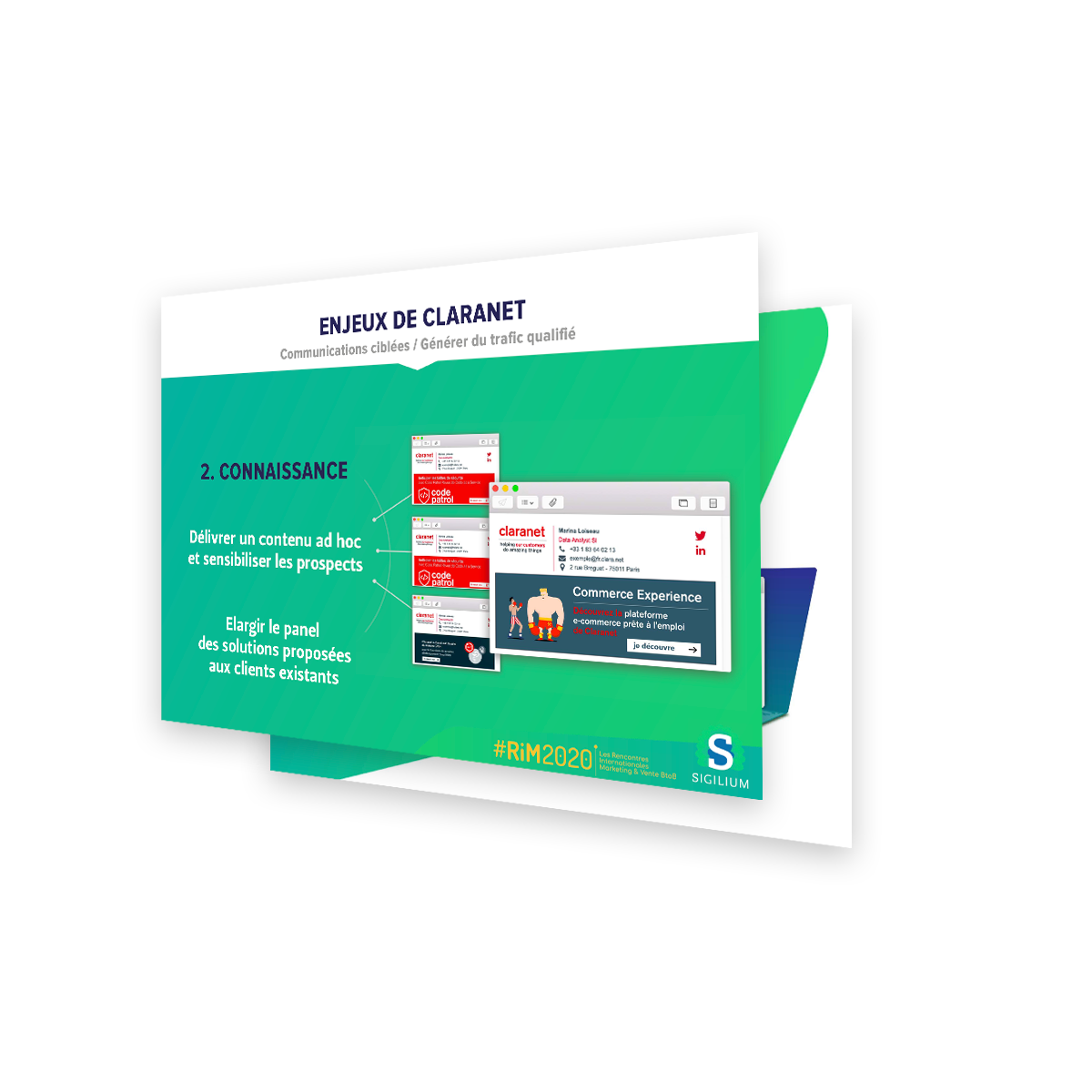 Not yet a Sigilium's user?
Benefit from a 15 days trial and transform email signatures into a powerful and centralized channel!
Receive my example and try Sigilium
What decisionmakers say about Sigilium email signatures
⭐️ Sigilium has been elected in the TOP 10 of productivity softwares by GetApp (Gartner) ! ⭐️