Mastering the design of email signatures
Drive your brand image in all email signatures. Define a design, revisit it and make it evolve
1. Choose and edit your template
Sigilium provides you with various email signature templates. All dynamic and customizable. Choose the one you prefer. Preview the result. Apply.
Customise the fields:
Define the logo and colours used
Define the locations and networks associated with each entity
Allow to add portraits
Add direct appointment setting
Use our HTML editor
Leverage your skills and creativity. You can change parameters from an existing template or code your own template If you want to! With Sigilium, you can also test and preview your work before applying it to all or some users.
Or choose tailor-made integration
Already have a signature template internally or with your agency? We can integrate it. Before designing a functional email signature, several conditions must be approved. will help you greenlight your integration! This article/check-list will help you greenlight your integration!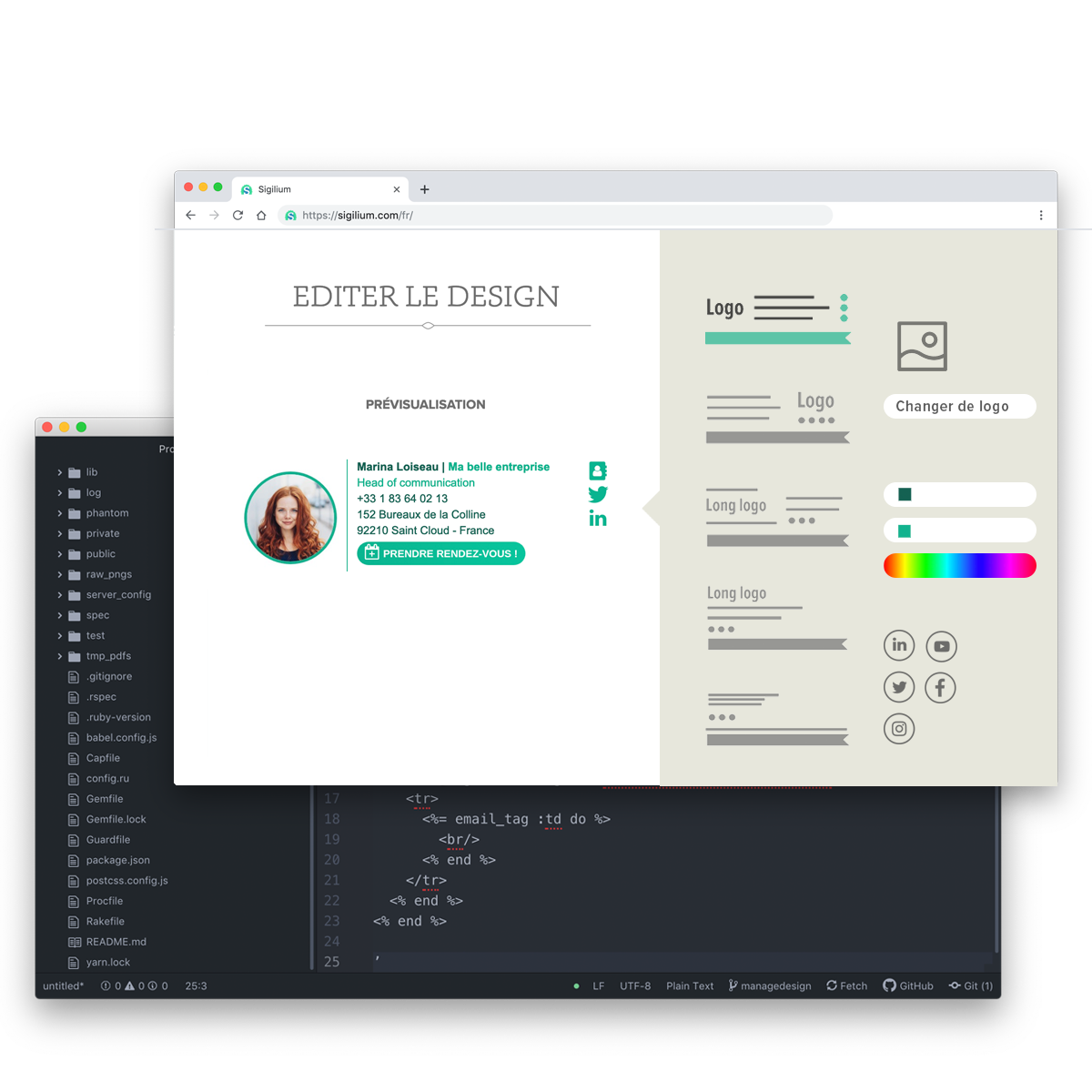 2. Drive the brand image of different entities
You company includes several brands or entities? From one account, you can drive the brand image of each one.
Define a common template with variations according to the brands, or define a template per brand.
In a few minutes, set up the features of each brand/entity: logo, website, social networks, contact information...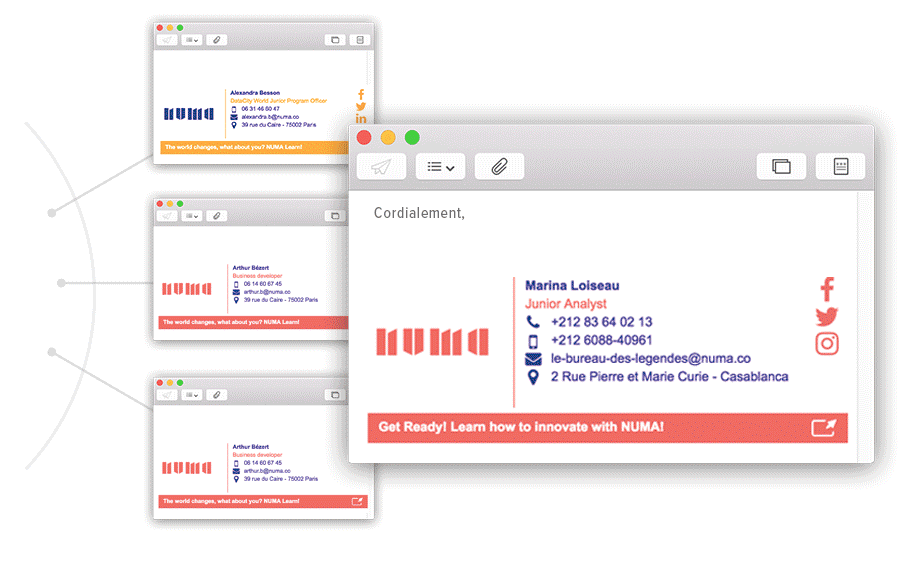 3. Deploy a change of identity
About 40% of companies using Sigilium to centrally manage their email signatures have improved their identity over the last 4 years.
With the power of centralized management in your hands, you can deploy your modification to all concerned users in less than 3 minutes.
Use cases: Identity changes, email nomenclature changes, franchisee management, multi-brand takeovers/mergers:textile Discover some of our use cases and how they seamlessly managed and deployed these changes.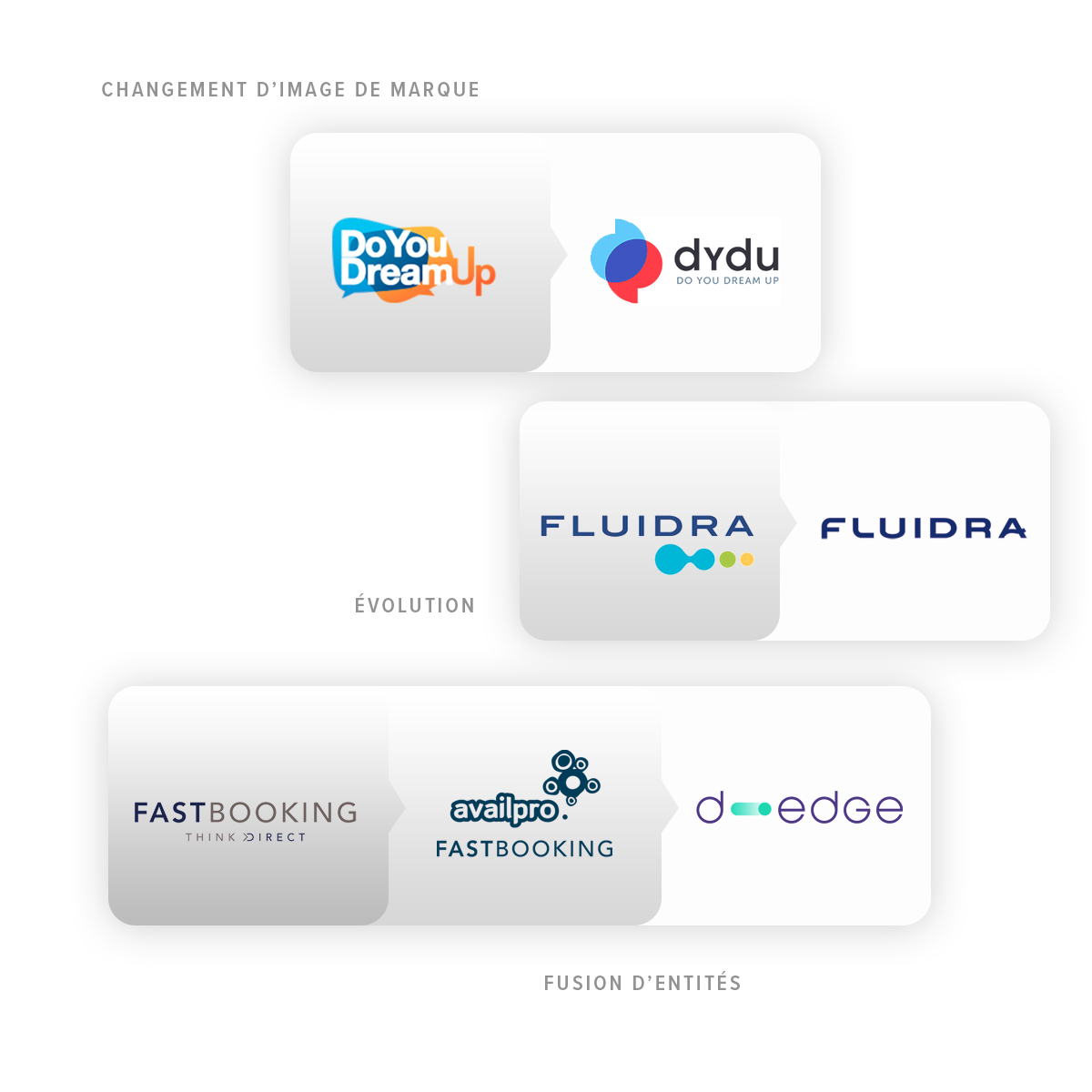 Not yet a Sigilium's user?
Benefit from a 15 days trial and transform email signatures into a powerful and centralized channel!
Receive my example and try Sigilium